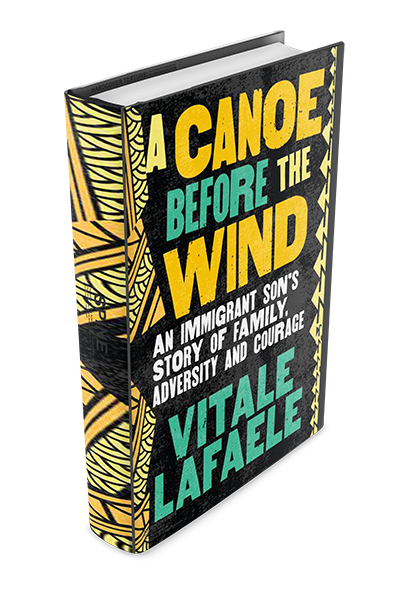 The boy who became chief – A Canoe Before the Wind – Vitale Lafaele
This September, HarperCollins NZ will release A Canoe Before the Wind, Vitale Lafaele's extraordinary journey from immigrant's son to elite soldier.
The throughline in Vitale's multifaceted life is his profound humility through service: his leadership is informed by a sense of 'followship' – the practice of leadership through listening. Interwoven through his action-packed stories of camaraderie on the field are his subtle musings on a life well-lived.
A Canoe Before The Wind
– Vitale Lafaele
An extraordinary memoir of an immigrant son's story of a better future.